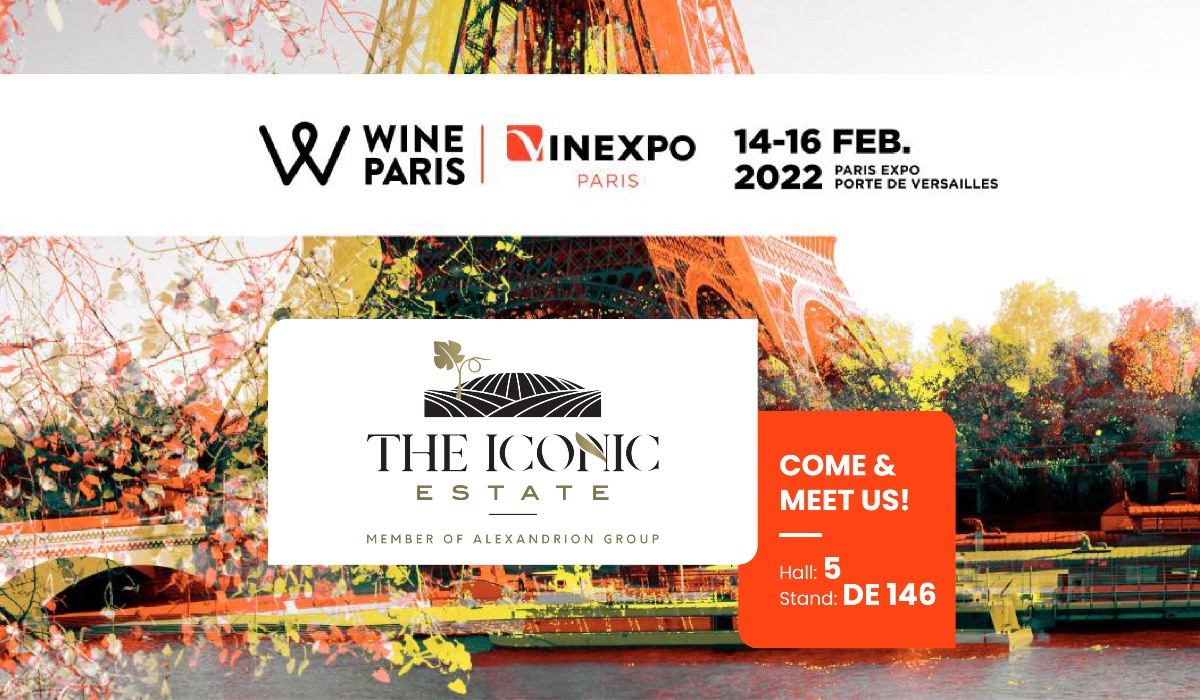 The Iconic Estate at Wine Paris Vinexpo Paris 2022
The Iconic Estate Winery, part of the Alexandrion Group, will participate in the Wine Paris Vinexpo Paris 2022 exhibition, as part of the stand of the Concours Mondial de Bruxelles. The Iconic Estate is the only Romanian producer invited by the organizers of the prestigious competition to exhibit their wines in its stand. Between February 14-16, we expect you to visit us at Wine Paris & Vinexpo Paris and discover wines from the Hyperion, Mythological Collection, Rhein Extra, Colina Piatra Alba, Byzantium, Prahova Valley and La Umbra ranges.
The Iconic Estate winery will be located in Hall 5 - Stand DE146.
It will be a pleasure to meet you and enjoy The Iconic Estate wines together.