Serving Excellence Since 1892
Rhein & Cie Azuga 1892 Cellar
Rhein & CIE Azuga Cellars have been established in 1892 by Wilhelm Rhein, who, upon the request of King Carol I, contributed to the development of the area. With a history closely linked to the history of the Royal House of Romania, Rhein Cellars is the oldest establishment where sparkling wine has been produced without interruption, through the traditional method.
The History of Sparkling wine in Romania
The first Romanian sparkling wine was produced in Iasi, in 1841, by professor Ion Ionescu de la Brad, who had studied in France. Romania thus became historically the fourth country in the world to produce sparkling wines, after France (1544), Ukraine (1799), and Germany (1826).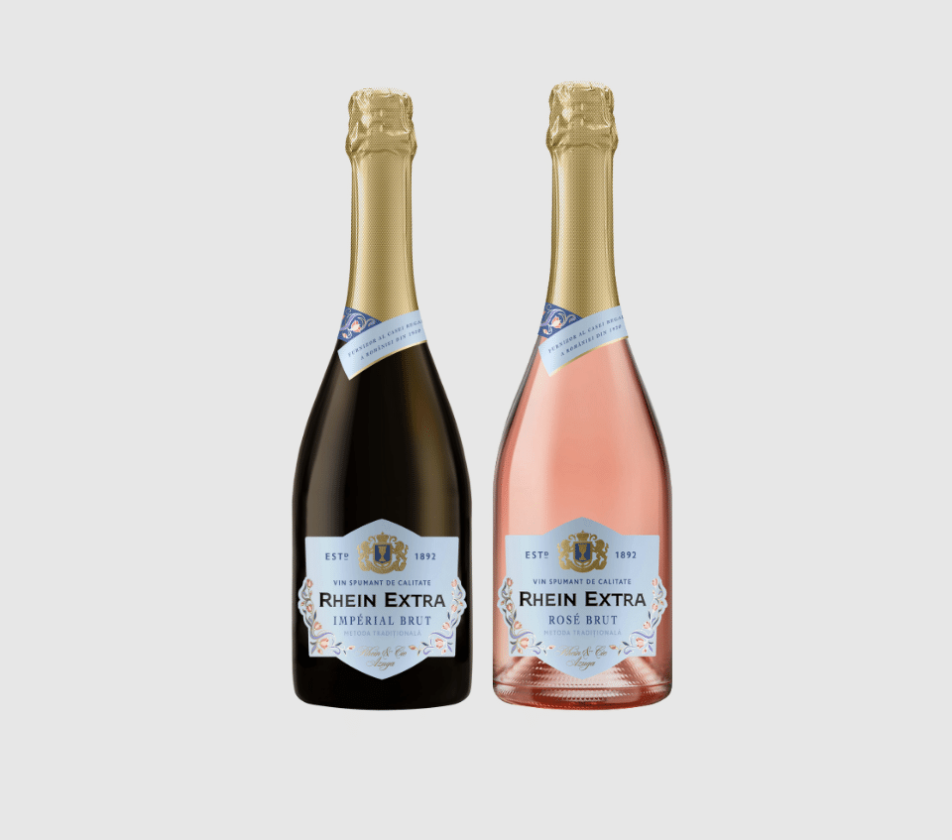 Rhein Extra
RHEIN EXTRA is produced at Rhein Cellars since 1892. It is the oldest and most appreciated sparkling wine brand in Romania. The remarkable qualities of this sparkling wine have been acknowledged since 1906, when it obtained the highest distinction at "The Romanian General Exhibition". At that time, RHEIN EXTRA sparkling wine was considered to be "the most natural, indigenous and superior" brand being produced using the traditional method – with a second fermentation in the bottle.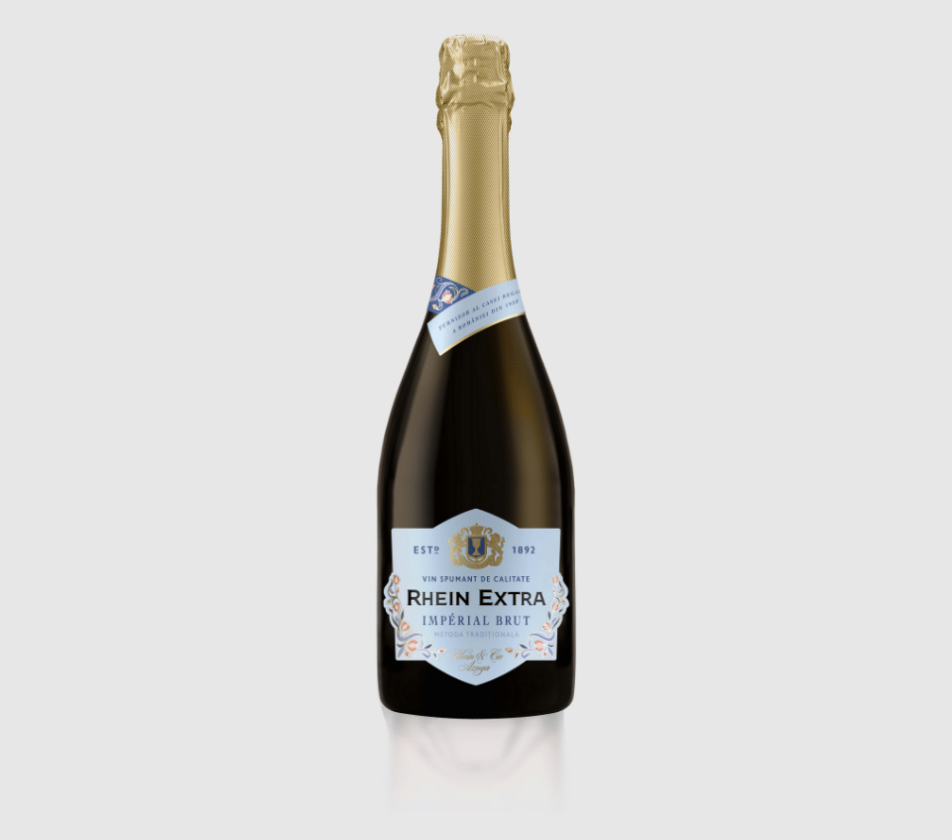 Rhein Extra
Imperial Brut
The refinement, freshness, discreet floral hints, along with the fine and persistent pearling offers a unique character to Rhein Extra Imperial sparkling wine.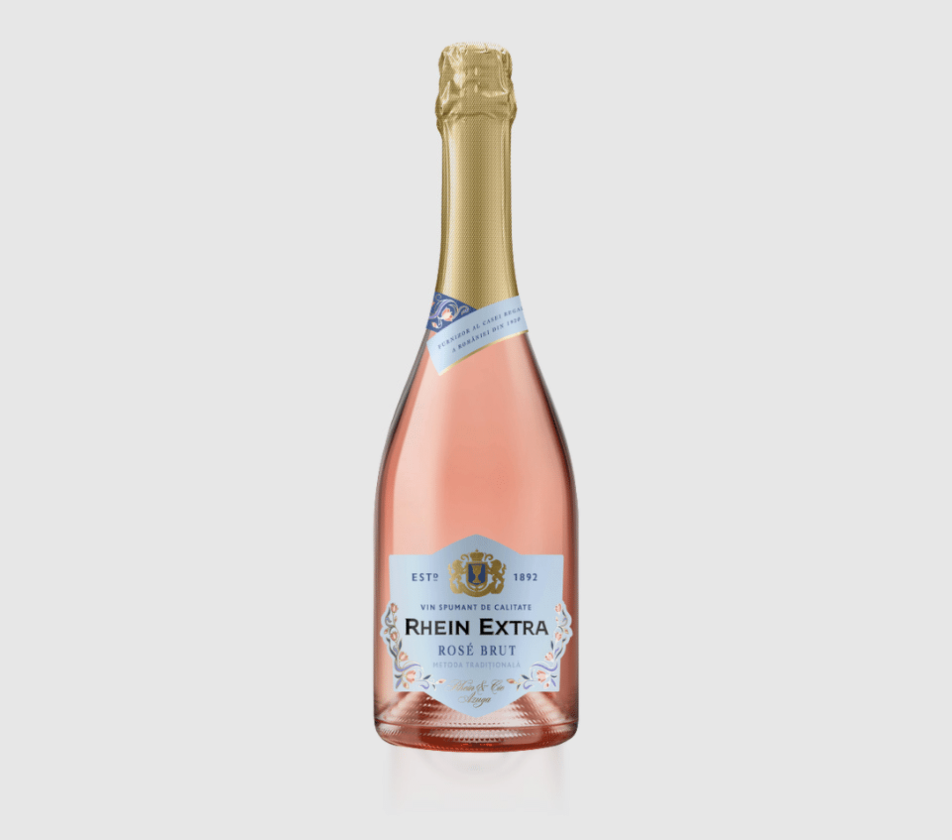 Rhein Extra
Rose Brut
The freshness, the red forest fruit flavours, the floral hints, the fine and persistent pearling convey savour and distinction to Rhein Extra Rosé sparkling wine.
Visit our Cellars
For those who appreciate good taste and want to live an unforgettable experience, a visit to Rhein & CIE Azuga Cellars is the right choice.