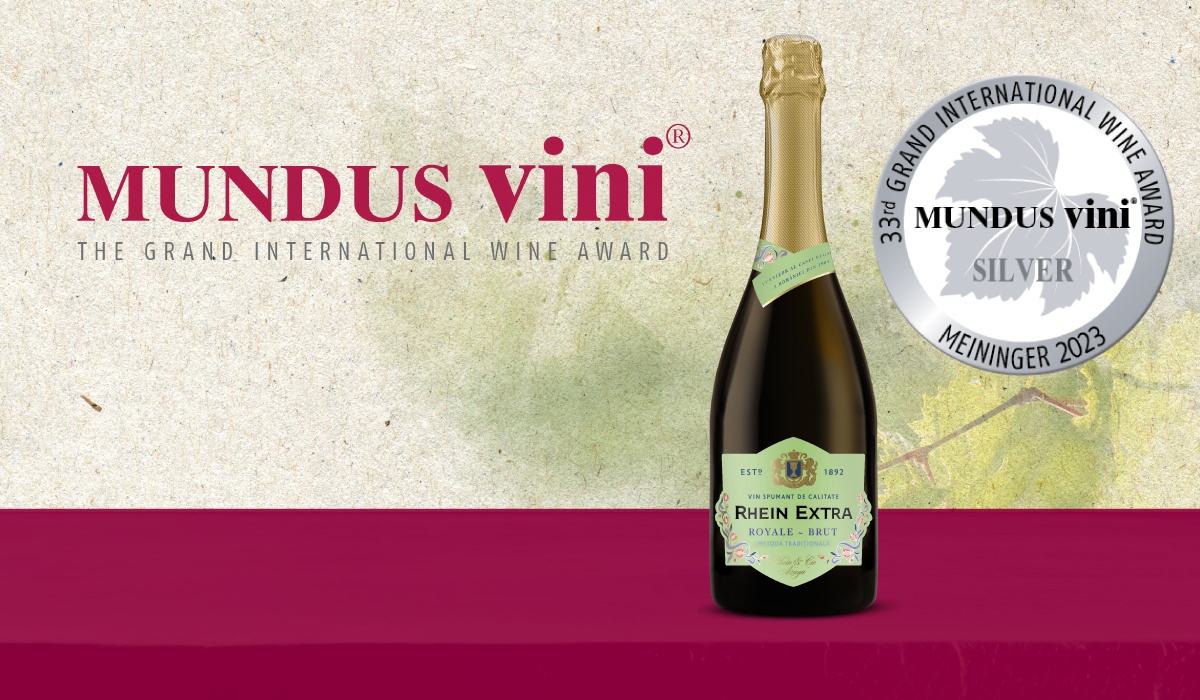 SILVER medal for Rhein Extra Royale Brut at the MUNDUS VINI Summer Tasting 2023.
The exceptional quality of our sparkling wines, which are being produced without interruption since 1892 at Rhein & CIE Azuga Cellars in the Prahova county, has been once again internationally recognized by experts. This is an undeniable proof that we keep on offering products with outstanding attributes.
Our Rhein Extra Royale Brut sparkling wine, part of the "Open Romanian Wine" program of Carrefour Romania, was recently awarded with the SILVER MEDAL in one of the most renowned international wine competitions.
The 33rd edition of Grand International Wine Award MUNDUS VINI brought together 140 international experts who rigorously assessed wines from 36 countries registered in the competition, including countries with rich tradition in wine making such as Italy, Spain, France, Germany, Portugal, Austria and South Africa.
Enjoy Responsibly!